'But God forbid that I should boast except in the cross of our Lord Jesus Christ, by whom
the world has been crucified to me, and I to the world.'
Galations 6:14

---
Who Are The Branstetters

John and Rebecca Branstetter are Born Again Christians who desire to serve Jesus Christ with all of their effort, heart, and talent. Their music is a reflection of that desire.

Both are active in church, missions, home Bible studies, and seeking opportunity to minister to people with the love of Jesus through their music and teaching.

John is available to perform music ministry at churches, weddings, and other events. You can contact him for bookings with the details on the 'Contact Us' page of this website.


What We Believe

We believe that Jesus Christ died on a cross, was buried, and was raised from the dead. All in order to provide a salvation opportunity for you and I. He paid for our sin by dying on that cross, and because of that, we can have eternal life instead of eternal punishment in hell.

We believe our part is pretty simple. We must only put our faith in Jesus Christ, believing He is who He says He is, God Himself. Then repent, or turn away from, our sin in an attempt to live in a way that is pleasing to Him, and according to His Word, the Bible.

We believe the time is short, and every person on the planet faces a decision as to whether they will accept, and follow, Jesus Christ as Lord and Savior. Those who choose Him before His return shall spend eternity with Him. Hell awaits the others.

We believe 'the gate is narrow, and way is straight' that leads to salvation and eternal life.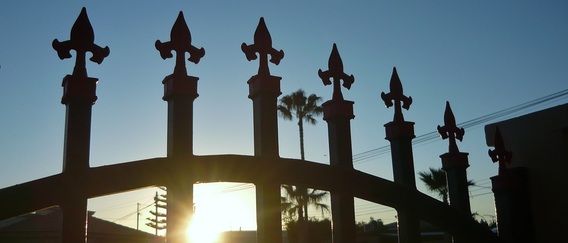 'Because narrow is the gate and difficult is the way which leads to life,
and there are few who find it.'
Matthew 7:14

---
Ministering In Mexico

---